Sister Frances Dunn Legacy Society
The Sister Frances Dunn Legacy Society respectfully honors those individuals who have included Providence St. Joseph Hospital in their will, living trust, or estate plan; named the Hospital as a beneficiary of an insurance policy or retirement plan, or who have created a gift annuity or trust in which the Hospital is the remainder beneficiary.
Sister Frances Dunn was a humble woman devoted to serving God, her community and the Sisters of St. Joseph of Orange. She served as chief administrator of four hospitals, including St. Joseph Hospital, Orange and Children's Hospital of Orange County. She was best known for her leadership in seeking social justice — health care for those in need, fair housing, justice for farm workers and housing for the homeless.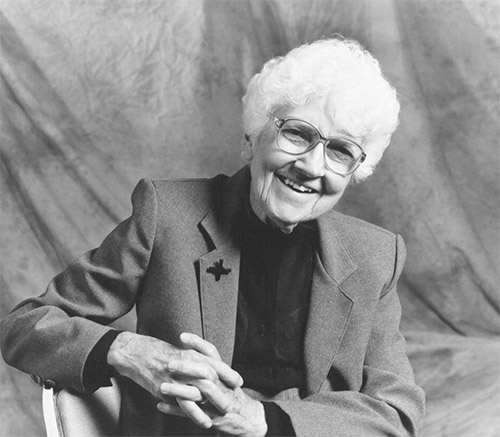 This small woman with the big heart — one who, by her actions rather than words, touched so many lives in such a meaningful way.
We welcome friends and family members who commit to our future support and offer several benefits:
Parking privileges at St. Joseph Hospital and Outpatient Pavilion
Recognition plaque on the Sister Frances Dunn Legacy Society wall in the lobby of the hospital
Invitation to the annual Sister Frances Dunn annual appreciation luncheon
By creating a planned gift and notifying us that you have named Providence St. Joseph Hospital as a beneficiary you will become a member of this unique group.
Enter Your Information
Thank You
Your message has been sent.
Thank you for your inquiry. We will respond to you as soon as possible.